Archimages is pleased to announce the growth of our leadership team.
Roy Mangan, Katie Kramer, and Joe Carey join founding partners Greg Garner and Jim Huber as principals of the firm. Each brings many years of dedication and excellence to their craft.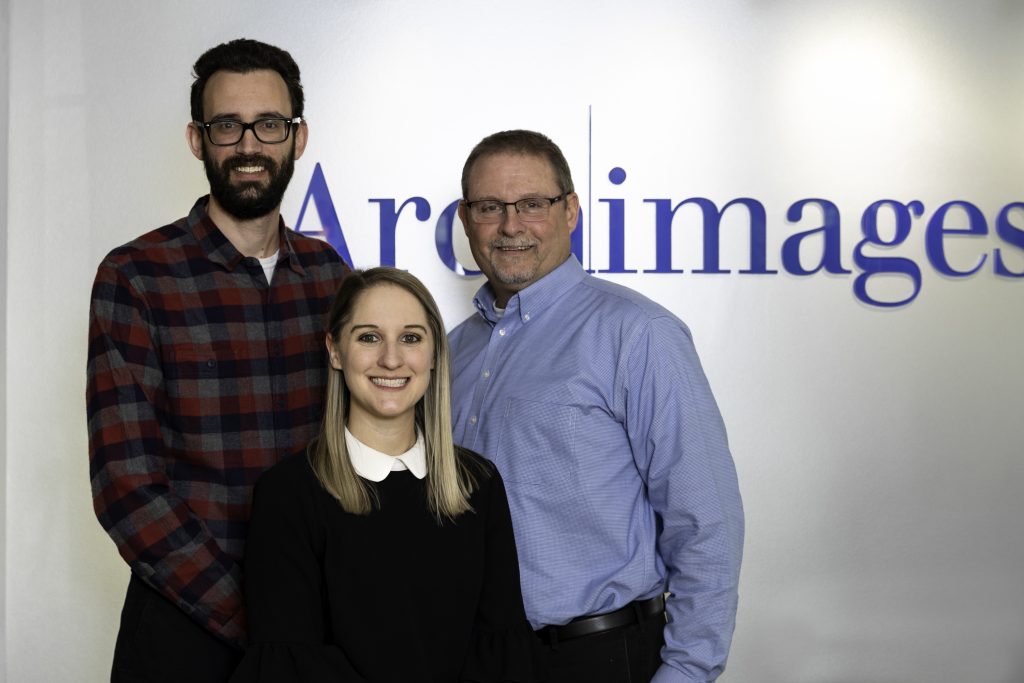 Roy Mangan, RA, is a Project Manager with over 20 years of experience at Archimages.  He leads multiple teams in our education, municipal, and public safety studios. Under his direction our firm has enjoyed much recognition with award winning projects such as the Olivette New Municipal Center, Mehlville Fire Station No. 2, and Kirkwood Fire Department Station No. 2.  Roy is dedicated to developing impactful projects for the firm and community at large.
Katie Kramer, NCIDQ, is a seasoned Interiors Designer with 14 years of experience at Archimages.  She is an integral leader in our Healthcare Studio and Interior's Design department.  Katie brings deep expertise through her management of healthcare projects of all sizes from initial design through construction as well as implementing and managing branding programs for multiple health systems.
Joe Carey, RA, NCARB, is a Project Architect and Project Manager with over 14 years of experience at Archimages.  He has built a broad range of work experience in the design and implementation of numerous building types for all markets served by Archimages. In addition to leading design teams, Joe oversees the firm's design quality program, project delivery, research and 3d technologies, as well as our staff mentoring program.
This expanded leadership platform allows Archimages to better serve our clients and intensify our focus on providing innovative solutions across all markets.